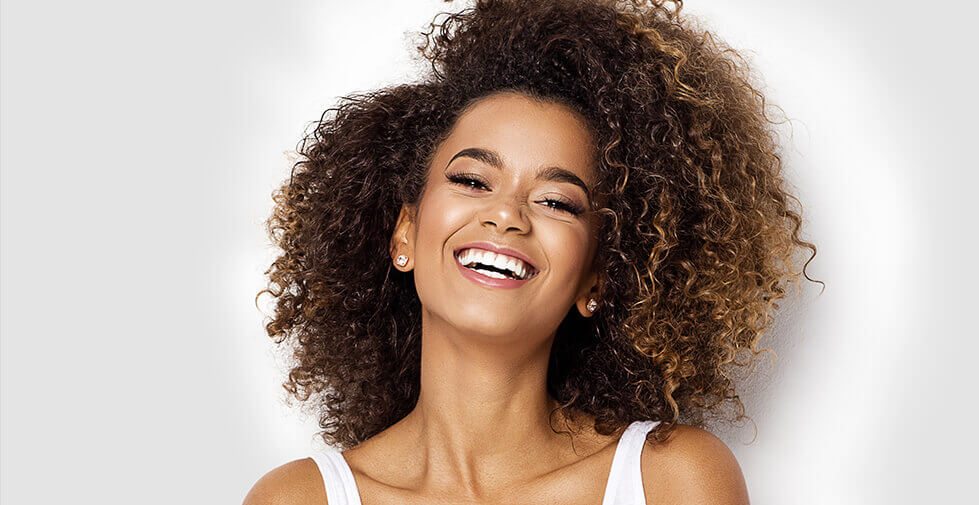 What Is a Root Canal?


Root canal therapy is a procedure to treat a damaged or diseased tooth, relieving pain and making the tooth healthy again. Inside the tooth, beneath the white enamel and a hard layer called dentin, is a soft tissue called pulp. This tissue contains blood vessels, nerves, and connective tissue, which help grow the root of your tooth during its development. Root canal therapy is performed when the pulp becomes infected or damaged. During a root canal, the pulp is removed, and the inside of the tooth is cleaned and sealed. It is relatively painless and extremely effective.

The first step in the procedure is to take an X-ray to see the shape of the root canals and determine if there are any signs of infection in the surrounding bone. Many different reasons can cause bacteria to go directly to the pulp; the most common of which is decay or a crack in the tooth. It can be infected and create an abscess...

In order to save the tooth, the bacteria and no vital tissue has to be removed. Then the space left by the pulp has to be filled with a rubber-like material to create a seal.The next step is to restore the tooth with a crown to protect it, strengthen it, prevent it from breaking, and restore it to full function.

After the procedure you will go home with post-treatment care instructions for pain management, as well as a follow-up appointment. You may feel some tenderness in the area during the days after the procedure due to natural tissue inflammation, especially if there was pain or infection before the procedure, and a mild soreness in your jaw from keeping your mouth open for an extended period of time during the procedure. The sensitivity or discomfort can usually be controlled with over-the-counter pain medication. Most patients can return to their normal activities the same or next day.

What Are the Symptoms of a Root Canal?


Severe toothache pain upon chewing or application of pressure
Pain so severe that patient cannot sleep at night
Sudden throbbing pain when biting
Cracked or chipped teeth can cause tooth decay and root canal pain
Swelling and tenderness in nearby gums
Traumatic dental injury
Prolonged sensitivity to hot or cold temperatures after stimuli have been removed
Discoloration (darkening) of the tooth
A small pimple-like bump on the gums near the area of the tooth pain
Foul breath odor, as a result of the pus coming from the root canal
Sometimes no symptoms are present

Why Do You Need Root Canal Therapy?


To relieve pain
To stop/control inflammation or infection
To correct deep decay
To save a tooth
To maintain your natural smile
To continue eating the food you love

Are There Alternatives to Root Canal Therapy?


The only alternative to a root canal procedure is having the tooth extracted. The tooth would be replaced by a bridge, implant, or removable partial denture to restore chewing function and prevent adjacent teeth from shifting. These alternatives are not only more expensive than a root canal procedure, but they also require more treatment time and additional procedures to adjacent teeth and supporting tissues.

Why Shouldn't You Be Afraid?


Root canals have the reputation of being scary, but the truth is that this procedure benefits patients much more than it harms them. With modern anesthetics, the procedure is painless. What you will physically feel is no worse than the discomfort of a simple filling. The best option is always to save your natural tooth. It eliminates the pain you may have been experiencing because of the infection.

Plus, most root canals are done in just one appointment, usually completed in one or two hours. In case you are nervous, your dentist will take a little more time and care throughout the procedure. At DentistArt, we want you to be comfortable, and this can only be achieved through communication.

Thanks to current techniques and effective anesthesia, patients with root canals often feel less discomfort during recovery than if they'd had their natural tooth extracted.

How Much Does Root Canal Therapy Cost?


The cost varies depending on how severe the problem is and which tooth is affected. Most dental insurances policies cover root canal treatment. It's less expensive than replacing your teeth, and it is—of course—very effective.

At DentistArt, financing is available through CareCredit and LendingClub. We also accept most insurance carriers, as well as American Express, MasterCard, Visa, and Discover, so you never have to let your dental health go ignored!
I love this dental office best I've ever visited
Latonya Grier 5.06.16
I love coming to the office for my dental visits. Everybody is friendly and the place is beautiful and spotless.
Yolanda 4.14.18
Awesome Job! As ALWAYS
Carmie Augustine 4.20.18
Lovely office-neat as a pin. If you have a short wait (I never have) you'll be very comfortable.
Shari 4.10.18
Great and clean staff / office
Eric 4.25.18
Friendly, professional, and caring staff. Can not say enough good things about this office.
Raymond 3.29.18
Lovely reception/waiting area. Treatment rooms are bright and cheerful
Shari Goldberg 5.15.18
Excellent service. I'm very happy and satisfy. Congratulations.
Vladimir 4.05.18
I got my Invisalign done at Dentist Art & couldn't be any happier with my results, in 6 short months I had the smile I've always wanted! Not to mention the wonderful staff and beautiful office, Dentist Art exceeded my expectations.
Melissa Grilli 2.13.16
Best dental experience I have ever had! ALL staff was friendly and knowledgeable. Most gentle cleaning and exam. State of the art technology and overall REALLY nice facility.
Tamara Whittaker 2.18.16
AMAZING staff and WONDERFUL environment.
Branden Singh 5.05.18
Everyone at DentistArt always treat me very kindly every time. Very professional and do an excellent job in every aspect.
Jessica 2.02.18
Sandra is excellent and I love coming back for my cleanings.
Arleny Marinez 5.02.18
Highly recommended. Dr. Ochoa and his staff are very professional. I am very pleased with my procedure.
Patricia 1.24.18
I could never see anyone other than Dr. Ochoa now. He's amazing and thorough, he sees my girls, too. And what other dentist has entertainment for kids while moms and dads get their teeth cleaned? Thanks Luz Marina Garcia for getting us in there!
Aimee Vignola 2.18.16
Un sitio muy bien organizado, elegante, hecho con mucho gusto en donde se consigue un trabajo de excelencia profesional.
Dr. Laureano Chileuit 2.18.16
Dentist art is the utmost friendly, clean, professional and caring dentist I've ever been too. The Staff is nothing but friendly and helpful with any questions. The dental work is top notch and the doctor asks repeatedly if you have any pain or discomfort through the processes. The facility is immaculate all the time, very modern and well kept in both the waiting area and the patient area. It's a nice "open concept" area in the back with all the up to date technology.
James 1.24.18
I got my wisdom teeth removed by Dr. Navarrete at DentistArt a few weeks ago and I really cannot say enough about how easy, fast and painless the whole experience was. I was actually in shock by how easy it was considering I had heard getting your wisdom teeth removed can be intense. The office atmosphere is really calming and everyone that works there is sooo friendly! Definitely go here.
Colleen Delaney 1.25.16
The staff and the Dr. are so personable, kind and professional. Even though I am normally nervous at the dentist the staff made me feel so comfortable! What amazed me was that my previous dentist told me I needed a new crown and I asked the Dr. for his opinion. He told me there was no need to get it now, nothing was broken and I did not to fork out $$$ for something that I didn't really need at this time- a dentist with integrity!!!!! I am going to have everyone in my family go to DentistArt!!!
Cindy Brief 6.01.16
I absolutely love Dentist Art and everyone there. They're super nice and they really care for their patients. It's been a blessing for me to be treated by such amazing doctors and their professionalism and knowledge.
Olga 3.17.18
I absolutely LOVE the Dentist & the Staff Very professional! The office was so clean & they treated my daughter who is almost 4 years old like it was their own child. The dental hygienist was absolutely amazing ! I couldn't wait to hug her !! My Daughter was so calm and comfortable there& she can't wait to go back . I'm am looking forward to my appointment next week. Thank you for making us feel so comfortable on our first visit. You guys are the best !!!!
Anita Calabrese Heider 4.8.16
Very professional and relaxing environment. Very happy I went will definitely continue to go there.
Brandi 4.03.18
Never have found a more professional and caring dentist and staff! I even picked my own movie to watch and was treated like a VIP.
Dr. Brad Lipson 2.17.16
Excellent!!!!!!!!!!!!
Luis 4.04.18
Great group of people!! Got to love them!!! Loving friendly, clean place!
Asha Harrynarine 2.10.16
Thank you so much for the time and attention paid to resolve my dental issue. I know my issue was difficult and out of the ordinary but this did not deter the team from helping me.
Michael 2.08.18
This was the most awesome experience at a dentist office. Believe me I have done my full share of dentist offices… starting before I was born it seems. Anyway this place is so awesome you won't even know you are at the dentist office.
Karlene Facey 3.21.16
Dentist visits are stereotypically scary, unpleasant, etc. While I've never really subscribed to that, I particularly love this place. It's more of a spa experience than a dental one. The place is beautiful, comfortable and soothing. The staff is friendly and extremely helpful. They have the latest technology and equipment. They always see you quickly. They even let you pick what to watch while they take care of you. They found 7 previously undetected cavities (oops) but I looked forward to and enjoyed coming back to getting them all filled.
Jorge Gonzalez 4.22.16
Very professional attention, they make you feel very comfortable with great dentists they know what the do and what you need.....if you scared of dentists.. you should visit DentistArt.
Carolina Ortiz 2.17.16
Latest technology, beautiful and sparkling clean office and staff was excellent. The best dental office I've ever gone to
Pamela MacKerron 2.18.16
Never have found a more professional and caring dentist and staff! The best!!
Hector Guerrero 2.18.16
Why Choose DentistArt?

1 |

You'll receive only the highest-quality care

Our highly trained dental specialists are experts in treating root canals and saving your teeth. When you're in our state-of-the-art facility, you're in good hands.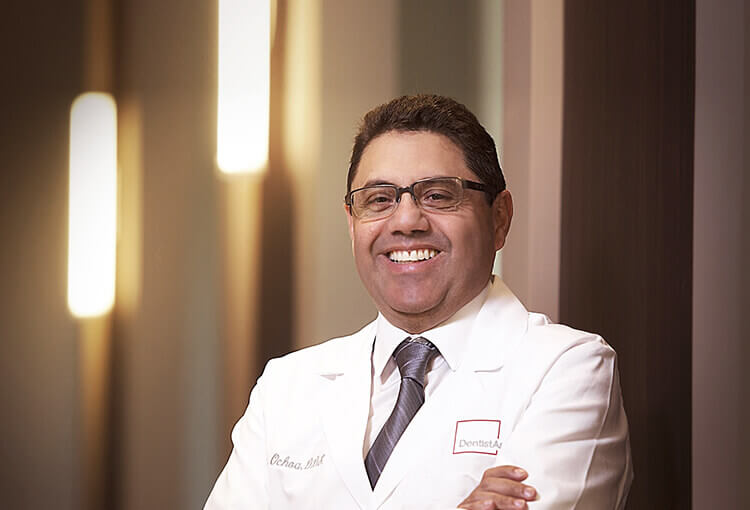 Why Choose DentistArt?

2 |

It almost feels like a day at the spa

Many see a visit to the dentist as a stressful or scary occasion, but we see it as an act of self-care—that's why we've designed our dental office to be a relaxing, spa-like setting.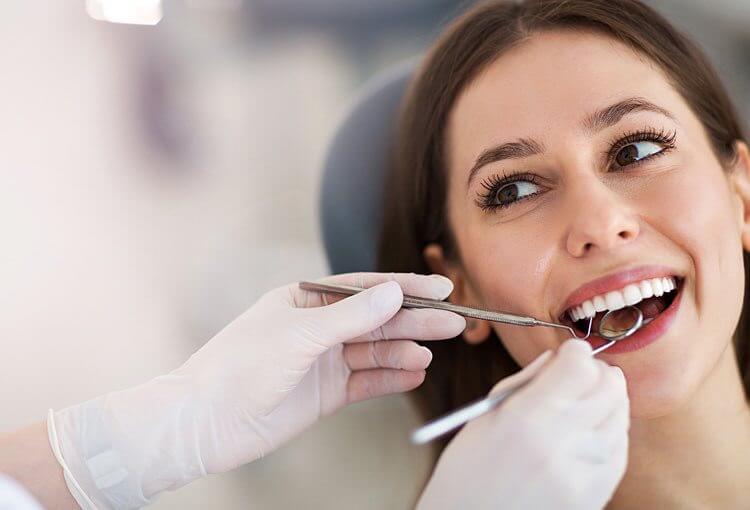 Why Choose DentistArt?

3 |

Financing your procedure is a breeze

To ensure that our patients are able to receive excellent care, we've partnered with CareCredit and Springstone Patient Financial to provide you with flexible payment options.
Why Choose DentistArt?

4 |

We offer Smiles Rewards

The icing on the cake? Each month, DentistArt raffles off a surprise gift certificate to reward you for taking your dental health seriously.